Fresh Water Tanker Supply Services in Dubai
Best quality Fresh water tanker services are available all over Dubai. Fresh water is the basic necessity for all & it is most necessary element for life. We are registered member of DUBAL for potable water delivery. Our aim is to provide best potable water. Moreover, We deliver sweet water maintaining its natural quality & composition by delivering through special container tankers. We also provide best quality potable water according to standards of Dubai Municipality. DUBAL is the most famous source of potable water in Dubai & even in neighboring Emirates.
Further It is available in following capacities: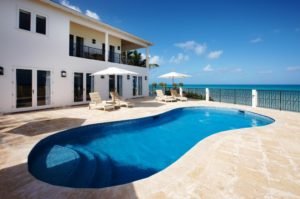 1000 Gallons, 1500 Gallons, 5000 Gallons, 10000 Gallons.
We too have a large fleet of Sweet water tanker trucks with different capacities & a teem of professional drivers for delivery in different parts of Dubai specially for constructions sites & swimming pools quite efficiently & efficiently.
We also provide best quality fresh swimming pool water. Dubai is home to thousands of swimming pools. These require best quality water. We get water from DUBAL for pools. Our drivers are also professional for this delivery of pool water. We have a large fleet of sweet water tankers for delivery. Further Our fleet consists of tankers of different capacities like 1000 gallons, 1500 gallons, 5000 gallons & 10000 gallons.
As pools are also of different sizes we choose selective tankers according to requirement. Taking care of quality of water and maintaining its purity, it is delivered according to client's requirements. Hence On time delivery is our key goal in this field and we always try to achieve it. You can avail our services for swimming pool water just by a call on 0553677221 within Two hours. We provide swimming pool services at and affordable cost. Our professional staff is always available to serve you all over Dubai. We will provide services as per your satisfaction.
Clean and Healthy Water Tanker Delivery
We have set certain goals to enhance sweet water delivery services. Our company makes sure to achieve these goals. Sweet water tankers are most often tested and inspected by Dubai Municipality to ensure health and safety of people. Different companies, especially construction companies, industries labor camps, restaurants, cafeterias residential buildings and different communities use Sweet water or fresh water for drinking purpose. Hence we adopt top quality measures to ensure clean and healthy water delivery in Dubai and other parts of UAE. These measures also make us different from others and make us a prominent water tanker supplier in Dubai.