Last updated on August 3rd, 2023 at 10:49 am
Chemical Water Removal Service in Dubai
Our company provides chemical water removal service in Dubai. Chemical water is disposed and Chemical material is transported from all parts of the UAE. We have special tanker trucks for the removal of chemical water from different industries, Air conditioning plant chillers and water left as residue from cleaning. Flushing water is also removed and disposed of from chemical plants, industries, newly constructed buildings and from pipelines. We transport Chemical material to and from different parts of the UAE. We also provide transportation of chemical materials to other GCC countries. Our professional staff is capable of handling this job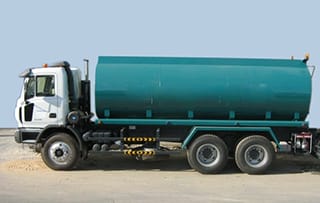 Chemical Water Removal Services
Further, we do Chemical water Removal and Chemical material transport from all parts of the UAE. We have special tanker trucks for the removal of chemical water from different industries, Air conditioning plant chillers and water left as residue from cleaning. Further, we remove Flushing water and dispose it from plants, industries, newly constructed buildings, industries and from pipelines. Further, we do Chemical material transportation to and from different parts of the UAE. We also provide transportation of chemical materials to other GCC countries. Our professional staff is capable of handling this job.
Chemical Material Transportation
We are also leaders in chemical transportation because of our strict and rigorous training process, dedication to customer service, and focus on the safety of your freight. All of our employees, from accounting to dispatch, are TDG (Transportation of Dangerous Goods) trained, and we do all of our hazmat carriers before dispatching them. We also constantly review the licensing, insurance, and on-time performance of all of our chemical transportation carriers. We have special containers for the transportation of chemical water. Our special steel made container trucks are also operational in different parts of Dubai. Hence we carry chemical material from all over Dubai. As all we know every newly built building or industry needs flushing work. Thus water collected as flushing water contains hazardous chemicals. We collect chemical water from there and hence dispose at special disposing areas.